VK3XEM on the Web
www.vk3xem.net www.vk3xem.radio
Welcome to VK3XEM on the Web, where I will post about Amateur (Ham) Radio.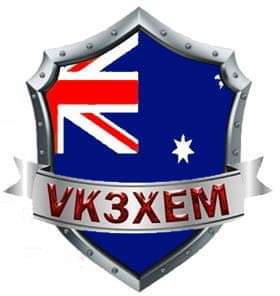 VK3XEM has an Allstar Node on 439.150 MHz 88.5 Hz simplex licensed as VK3RES that is part of the VK Repeater Linked System that covers the Northern Suburbs of Melbourne.
VK3RES-1 is an APRS iGate on 145.175 MHz operating in Reservoir, a Northern Suburb of Melbourne Australia and is available for all licensed Amateurs to use.
I am QTHR and can be contacted via Hams Over IP 300053, email simon@vk3xem.net and my mobile phone +61 424 220 549. As can be plainly seen I am not hiding behind the anonymoty of the Internet and I won't accept crap from anyone. I own what I say and do and expect others to aswell.
Helping new people to the hobby of radio, be it CB or Amateur Radio should be done in a friendly and positive way to ensure that these new commers to the hobby learn what is correct and right. Maintaining a standard of operating ethics within the hobby is vitally important to keeping the hobby alive […]